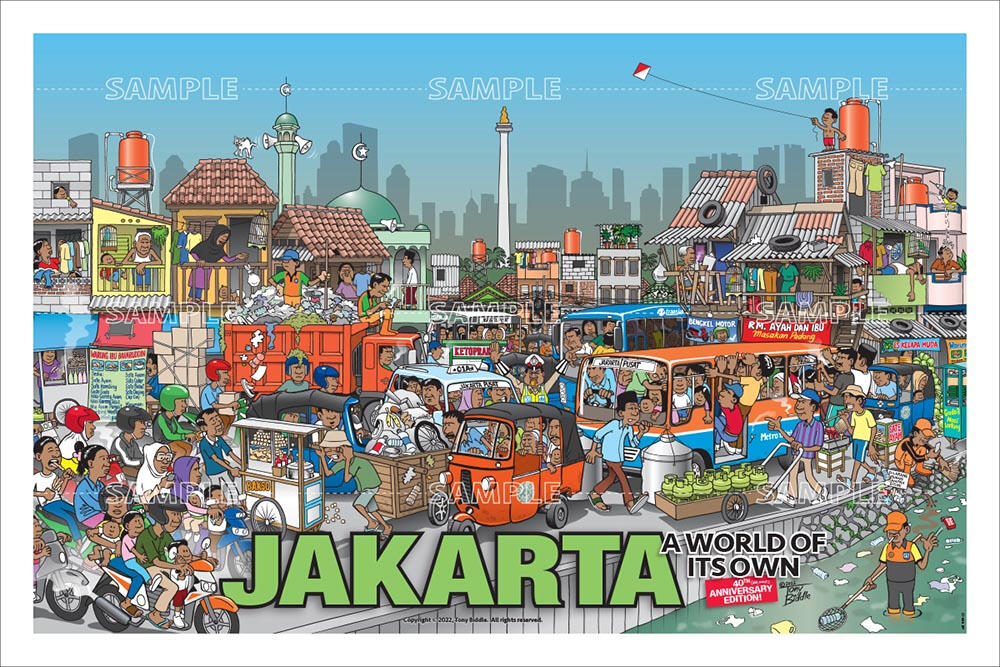 Think you've seen this before? Look again!
Tony Biddle (class of 1985) created the original "Jakarta: A World of its Own" poster — a playful caricature of street-life in the chaotic, bustling city — back in 1984. The poster became iconic among the expatriate community and was a must-have for all before they departed Indonesia. Now, almost 40 years later, Tony has unveiled a spectacular new "40th Anniversary Edition!" It is a complete remake with all new artwork, echoing the original scene but updated and expanded to reflect modern day Jakarta. Everyone's favorite features are still there — and much more! More humor, more chaos, more color, more people, more traffic, more street vendors, more buildings, more ... Jakarta! Even if you still have the old one laying around, you'll definitely want to get the new 40th Anniversary Edition!
Order Your Print Today!
Poster Details
Printed on heavy poster stock. Image size is 28 inches x 18 inches with 1-inch white border (total size: 30 inches (76.2cm) x 20 inches (50.8cm). Poster will come rolled in a square 3" x 3" x 25" box. Pricing is in US Dollars. Poster is $50, shipping is $15 for a total of $65.
We are currently working on making orders available to Canada and worldwide. Stay tuned!
If you have questions about the poster, please email Tony at [email protected]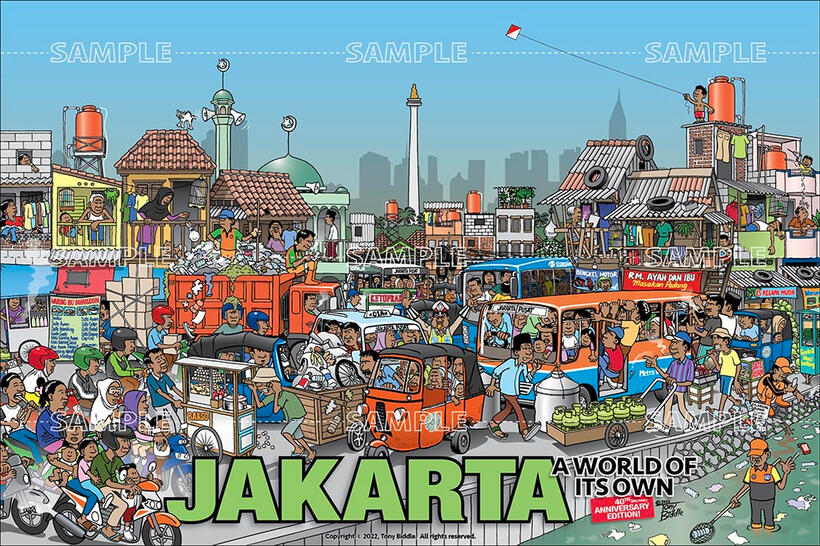 Buy Poster and Ship it to me. (US Mainland only - not Hawaii or Alaska) Total $65.00